In the past, standardized exams were held in select exam centers with human supervision. However, physical human supervision did prove to be a great challenge after the pandemic with most students preferring to do online exams from home. While this seemed like a blessing, fraudulent activity reports quickly surfaced. This is due to the lack of in-person human supervision on online proctored exams. In this blog, we will be answering the question, how does ProctorU work?
At Takemyclasspro, we offer ideal and legit services to students who prefer working smart instead of working hard. In case you have enrolled in different courses at the same time, it will make no sense to burn the midnight oil just to keep up with the assignments and tests. Instead, you can select the classes you are comfortable handling yourself and assign us the rest. You can still assign us the complete course and we will do everything for you. We will always be available for your online classes, perfectly attempt your quizzes, and do discussion boards on your behalf.
What is Proctor U?
ProctorU refers to online proctoring services that provide automated proctoring for online examinations or a combination of AI and live proctoring. The service helps in monitoring and recording the student's webcam and screen during testing sessions. It notifies the instructor whenever there is any academic dishonesty. ProctorU is suitable for high-stake assessments in fully online courses like midterm examinations, final exams, and certification examinations.
Proctor U helps in improving access to online learning and allows greater flexibility and convenience for students. Additionally, this service is much more effective than the in-person proctor.
How Does ProctorU Work?
There are three different types of services in ProctorU. They are:
Auto Services
In Auto Services, the proctoring service is automated. It means there is no live proctor during the examination. The services use behavior flagging and automated multi-factor verification using AI. Recording of the exam happens from start to finish for later review.
Live+ Services
For the high stake examinations such as cumulative final exams where there is a need for close monitoring, ProctorU offers Live+ and Pro services that entail live and AI support. Despite humans being present to monitor and intervene whenever necessary, the use of AI technology will still help in detecting cheating live proctors might not.
Pro Services
Pro is a premium version of the Live+ service. It allows higher customization and greater troubleshooting for technical problems.
What is the Role of ProctorU?
Making sure there is no prohibited activity taking place like the use of unauthorized materials or getting support from another person during the examination. 
The test taker will authenticate their identity before the start of the exam by showing a photo ID to the webcam. This enables the live proctor or the AI technology to verify that it is the right student taking the test. The test taker will also answer a number of questions for further verification of their identity. 
The test taker will thereafter verify that they are the only people in the exam room and there is no unauthorized presence. They will do this by panning their webcam around the exam room. 
Additionally, the test taker will show the proctor there is no unauthorized material attached to their monitor or reflective surface.
When the exam is going on, both the AI technology and the live proctor will monitor the exam taker to ensure there is no prohibited behavior taking place. Although the live proctor has experience in looking for such instances, AI technology will catch anything that is unnoticed. Use of AI technology will help in detecting low sound levels, faint reflections, slight shadows, and subtle eye movements.
What Happens When There is Suspicion of Cheating?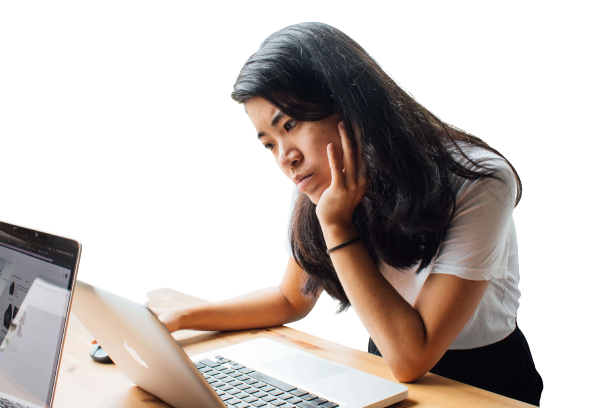 Whenever an incident happens that ProctorU finds to be suspicious, it will send an incident report. A review of the student video footage taking the exam will be made to help determine if or not the cheating took place. 
Here are some of the actions the ProctorU will always flag during an examination:
Utilizing materials that are not allowed
Talking aloud
Utilizing a virtual machine
Taking pictures or screenshots of the exam
Utilizing a secondary monitor
Being out of camera view
Anyone entering your testing area
Is anyone talking to you while you're in your testing area?
Looking off-screen
Copying and pasting any elements of the exam
Let Us Do Your Online Class Work. We are Legit and Reliable!
Takemyclasspro is an excellent service provider for getting access to different services. There are times when you might not have time for your assignments, reading, or exams. We understand all our students' concerns and offer them excellent quality and comfortable Takemyclasspro assistance whenever needed. Feel free to visit our portal and learn more about our services.
Need help with How Does ProctorU Work? We've got you covered here.